Looking for IT Support Services?
InData provides IT Support Services to businesses with 20+ employees.
Our certified IT Support Professionals will keep your business running and secure
Why Hire an IT Support Services Firm?
By outsourcing specific IT Support Services, you free up your staff and you for revenue-generating opportunities.
Your organization can tap on-demand talent, depth of experience, ample resources, and huge economies of scale at a
lower cost compared to doing everything in-house.
Get an Entire IT Team that is Super-Efficient and Cost-Effective
InData's goal is to identify and promote operational efficiencies for business leaders and IT Executives. We leverage technology and process to improve company performance. With a ProCare Service Agreement, you will be assigned a Customer Success Manager and IT subject matter experts who proactively lookout for the best interest of your business.
InData is not an "IT Guy" in a van. We are a complete IT Team for a fraction of a full-time employee. If any part of your optimized IT infrastructure hits a bump, we'll take care or it, usually before you even notice. If you're concerned about hackers (who isn't?) our built-in security and compliance processes are second to none. If someone on your team has a problem with IT, our Help Desk team fixes it right away — 95% of calls are answered by a human in under 60 seconds and more than 80% of problems are resolved during the first call.
Building World-Class IT Infrastructure to Grow Your Business
Comprehensive services are important to ensure that critical IT systems are always available to support core business functions.
InData has services to address your ongoing IT management and support needs.
Managed IT Services provide regular management of systems and networks that keep your PCs, Macs, servers, and networks up and running.
We'll build the right IT plan to optimize your business, minimize downtime, and maximize productivity.
Client Testimonials
Our clients' success is our purpose. That's why we're thrilled when they enjoy the InData experience.
Increased Productivity
With InData's IoT sensors and software we were able to increase productivity by 30% with less staff. They gave us data and insight to assist us in our decision making process.
Happy with Service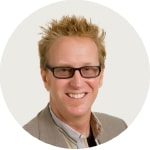 InData recovered our accounting system, then modernized it by taking us to the cloud. I was really happy with their service.
Always Count on InData
I have worked with InData for years. They rebuilt my entire IT network and storage infrastructure. Now they provide ongoing services to keep us running. I can always count on InData.
Power Outage and Data Scramble
We had a power outage that took down our server. InData recovered our data and built Sharepoint sites for our Team. Thank you InData!
Andrew
Financial Services Firm